EN
>
Products and Services
>
Power Station Development
Power Station Development

UNIEX EP was established in 2014 and is a world-leading investor and operator of solar power stations specializing in the power asset development, investment, power generation and sales of PV new energy, covering such business sectors as centralized power stations, distributive power stations and agricultural integration in connection with poverty relief, and it has industry-leading core technology, project experience and a power-station operation system. By giving full play to its professional advantages in project site selection, land acquisition, laws and regulations, financing channels, quality control and cost control, UNIEX EP is dedicated to creating a large-scale base of PV grid-connected power generation in the world with the models of self-development, merger and joint development. By the end of 2017, UNIEX EP had realized the investment, grid-connected and operation of various power stations more than 1GW. UNIEX EP has set a 2018 accumulative investment target of 2GW PV power stations.

UNIEX EP is dedicated to becoming a booster of energy production and energy consumption revolution. With the brand values of "honest, quality, people orientated, and pursuit of a sustainable future", it has been continuously serving energy restructuring, improving the ecological environment, and creating a low-carbon life. In the near and far future, every strategic decision and project of UNIEX EP and each KwH power generated by UNIEX EP would carry and deliver the responsibility and mission of UNIEX as a PV practitioner.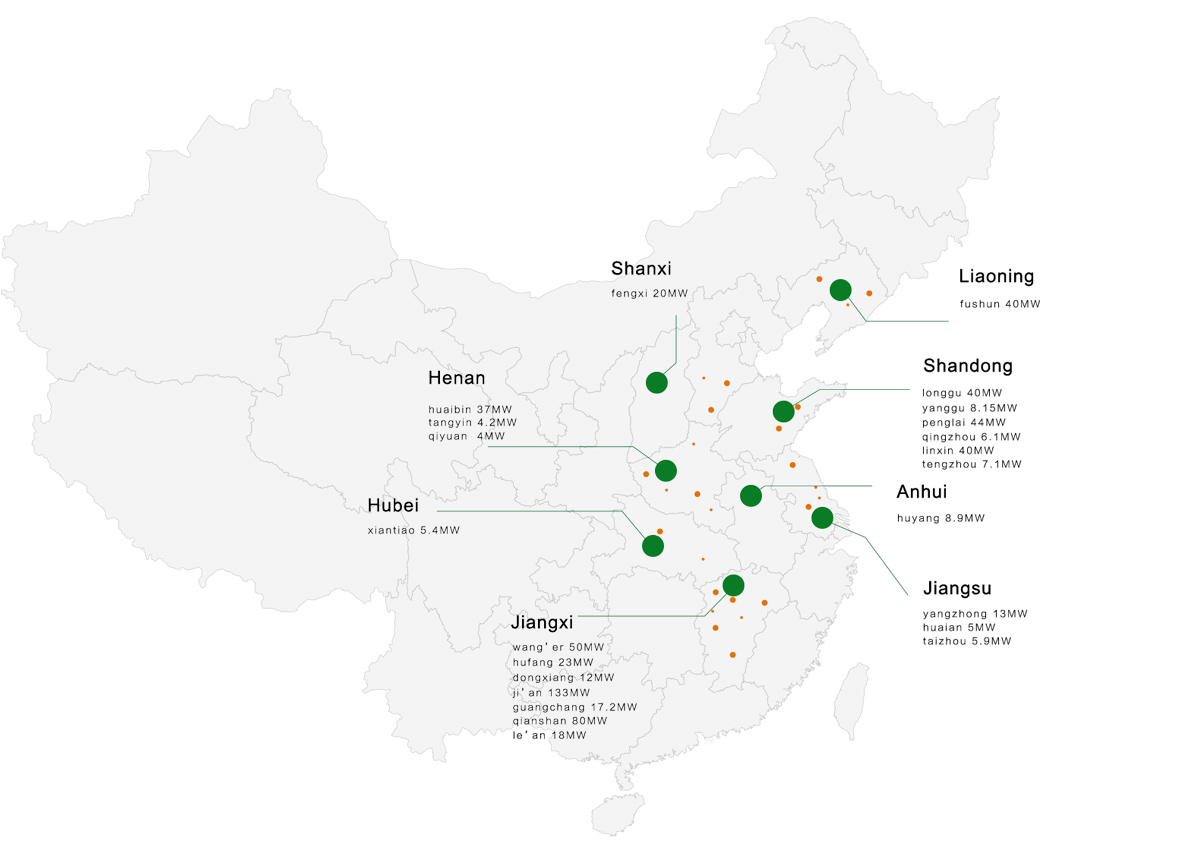 Cumulative Installed Capacity of the PV Power Stations

1

GW

Expected Annual Power Generation

13

Billion KwH

Annual Average Savings of Standard Coal

46.80

Tons

Carbon Dioxide Emissions Reduction Every Year

129.60

Tons
Brand Advantage
Vertically Integrated Industrial Chain Resources

As a PV power station development brand under UNIEX New Energy, UNIEX EP has unique resources of the whole industry chain, with its reliable operation qualifications from world-class batteries and modules manufacturers to various business development layouts, and it provides the best quality resources for the one-stop development of PV power stations.

Full Range Professional Team

In terms of project site selection, land acquisition, laws and regulations, financing channels, quality control, cost control, etc., the UNIEX EP team leverages its all-round professional advantages to ensure the smooth operation of all aspects of the project and ensure the quality and benefits as well as return on revenue of the entire power station project.

O&M Platform with High-precision Big Data

Relying on the professional PV power station O&M support, the comprehensive and detailed data collection and analysis of its O&M team, UNIEX EP undertakes power station construction, power generation planning, equipment energy efficiency assessment and KPI assessment, so that the decision is truly evidence-based.

Diversified Power Station Business Pattern

Through the global deployment of PV power stations of different natures and capacities, and in combination with investment and financing projects, UNIEX EP has created a diversified power station business pattern, achieving a win-win outcome for all parties involved in the project and reducing the risk factor.
GROUND POWER STATION

Ground PV power stations usually use ground resources such as beach coating, gobi wasteland, suburban open spaces with no sunshade to build the centralized large-scale PV power stations, which can effectively utilize various secondary land to generate clean energy.

More

DISTRIBUTED STATION

Being widely used in industrial plants and commercial roofs, effectively solving the problem of power loss in voltage boosting and long-distance transmission, it is a new type of power generation and energy comprehensive utilization with broad development prospects.

More

AGRICULTURE/FISHERIES POWER STATION

At present, the state vigorously promotes emerging solar power projects such as agriculture PV complementarity and fisheries PV complementarity, combining PV power generation with agricultural planting and fishery farming, which can greatly reflect the economic value of land and achieve win-win social, economic and environmental benefits.

More