EN
>
Products and Services
>
Smart Solutions
>
Power Station O&M
Power Station O&M
UNIEX PV not only provides customers with excellent products and one-stop systematic solutions, but also offers customers excellent and efficient all-round power station O&M service through the Smart service cloud platform. The operation system, O&M system as well as mobile terminal system provide an intuitive and convenient means for daily operation, maintenance and management of PV power stations; customers can view monitoring data at any time through terminal equipment to achieve the full control of the operational conditions, operating efficiency, energy saving analysis and energy efficiency promotion of PV power stations.
Core Advantages
Realizing comprehensive information-oriented and intelligent management of the power stations through the most advanced software and hardware system and cloud architecture. UNIEX has set up a central data monitoring center in Shangrao, Jiangxi Province, which is used as a monitoring and analysis platform for grid-connected PV power station systems, enabling remote monitoring of all PV power plants, improving the visibility and informationization of PV power stations, reducing the cost and difficulty of O&M of PV power stations. The platform can conduct not only energy data acquisition, monitoring and reporting, but also fault alarm and troubleshooting, carry out performance evaluation and optimization of key equipment and power generation units, automatically report maintenance and standardization of spare parts requirements as well as improve overall power station performance.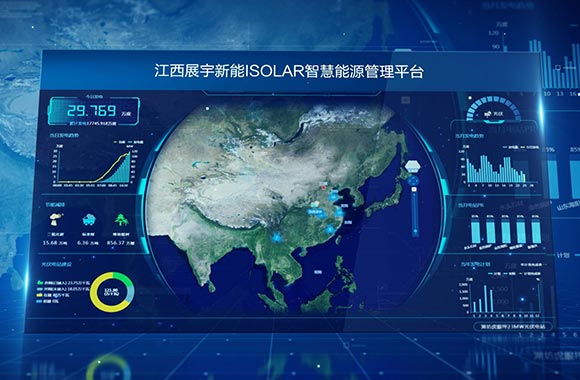 The power station O&M establishes cloud end platform based on UNIEX Central Control Center, and user can download the "PV Control" client from UNIEX PV through the end devices such as mobile phones, PCs and tablets, and check at any time the real-time monitoring data of the independent UNIEX household PV station, realizing the convenient and flexible monitoring of the power stations in real time.

Data monitoring: rendering real-time monitoring images of each power station data;

Data comparison and performance evaluation: the performance of the power station and the selection of key equipment are evaluated based on the comparison with the target data KPI;

Fault alarm and troubleshooting: differential warning, with the data center diagnosing problems, taking actions and keeping logs.